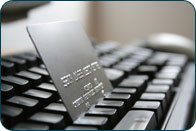 Selling your products on the Internet is a challenging task, to say the least. Your ecommerce website has to be well designed, easy to use, and most importantly, visible to the buyers that are shopping for the products you carry in your online store; visible not only in regards to Internet marketing effectiveness, but also in terms of selling your brand to ecommerce website shoppers. The ecommerce market is vast and there is a lot of competition in most markets, so your ecommerce website must stand out among the rest. Before you can sell a potential ecommerce website user your products, you must convince an Internet shopper that your website is the right choice out of thousands or even hundreds of thousands other ecommerce websites on the Internet competing for their business. The one thing many ecommerce websites neglect is design. Even if you have a great web development team build an ecommerce store that has a lot of custom functions that help ecommerce website users purchase products easily, you still must have a convincing presence, created through custom ecommerce website design. What makes a user select one website over another varies greatly from person to person. However, the only way to influence a user's selection process is a combination of website design elements working symbiotically with your marketing message, paired with a successful Internet marketing campaign. People are visual beings and, the fact of the matter is that, a visually appealing website design makes all the difference. After an Internet shopper has been looking through scores of ecommerce websites that all appear the same, a well designed ecommerce website that has spent the time to ensure that their online store has a refined image and brand, catches their attention.
IntraMedia has been creating compelling custom web designs and successful Internet marketing campaigns since 1999. We can create a compelling Internet presence for your business. That way when someone comes upon your ecommerce store, they experience something unique, something that influences and convinces them to select your ecommerce website, something only a successfully executed ecommerce website design can achieve. Fortunately, there are web design companies like IntraMedia that are here to help ecommerce website owners and managers navigate the complexities of selling products online. Whether it's Internet presence development, website design and development, logo design, shopping cart technologies, payment gateway set-up, SSL management, Internet marketing, search engine marketing and even client training, IntraMedia has got you covered.
IntraMedia offers the complete Internet presence solution, by integrating compelling web design with progressive Internet marketing. For more information on website design services, select from the links below.