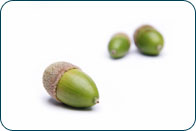 Creating a unique image for your small business on the Internet is one of the most important steps you could take towards the success of your company. Consider how most Internet users find goods, products or services these days. They find it by browsing through websites on the Internet. However, just having any old website is not enough. A small business's website design must create a compelling image for your company that influences users' perception in a positive and beneficial manner. Your company's image or presence on the Internet is a vital part of business today, so it's important to ensure that you select a small business website design company that has the methodologies, experience, knowledge base, and abilities to develop a successful small business website design that represents your company in the most beneficial way.
Standing out among millions of other small businesses:
Consider for a moment what is it that makes a small business website grab your attention when you surf the Internet. Is it a design style or color scheme, or perhaps an interactive element that you are drawn to? Well, regardless of your answer, website users have their own opinions and ideas of what they deem is a compelling and well executed website. What one website user finds pleasing may irritate another website user. Finding out what website users like or dislike has been the daunting task of website design companies since the Internet became widely used.
Successful small business website design starts with understanding who your website users are and then finding out what sort of products and services they may be searching for on the Internet. After determining who your website users are and what they want, you then need to develop a website that somehow influences them to select your small business website over a competitor's. This is, of course, given that they can find your website on the Internet at all. Having a viable Internet marketing campaign is just as important as having a well designed website for your small business. What is the point of having a website for your small business if no one sees it? It's important to point out that most small business website design companies don't offer Internet marketing services. This is the reason why it's so important to select a small business website design company that has the ability to not only design a website for your small business that creates a unique and compelling presence for your business, but also has a proven strategy for marketing your company in the search engines and across the Internet.
Your Website Can Streamline Your Small Business:
A successfully executed small business website can not only promote your company on the Internet and create a compelling image for your company, but can also make your business's day-to-day functions more efficient and cost effective. For over a decade IntraMedia has been not only designing and marketing small businesses on the Internet, but helping small business owners innovate their business processes. For example, almost any type of information that your clients or customers need to fill out on paper can be integrated into your website, and then routed into a database to help your small business manage billing, scheduling, and any other type of client data. You can also save money, time and materials by providing such things as brochures, product literature, and business forms by offering that information digitally. Customers could either view the materials on a public web page on your small business website or download materials via an encrypted connection to a secure privately designated area of your website, where only authorized clientele are allowed.
Whether you currently have a website or not, it's extremely likely that your competitors do. So it's imperative that you consider investing your time and resources into acquiring a website for your small business. It's the best investment you could make for your business to become and remain competitive in your market. A small business website is on the job 24/7, never needs a break and is always selling your company's image, products, and services.
IntraMedia's small business website design goes way beyond the design and development of a website for your small business. Not only do we create a compelling Internet presence for your small business, but we also provide successful Internet marketing solutions, which utilize expert search engine marketing methods to drive those potential customers and clientele to your website. At IntraMedia we have been dedicated to creating successful small business solutions for our clients for over a decade.
IntraMedia offers the complete Internet presence solution, by integrating compelling web design with progressive Internet marketing. For more information on website design services, select from the links below.