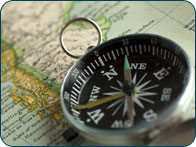 Local Market Metrics Plays A Role In Web Design & Internet Marketing:
There are many local market factors that must be considered when creating a successful Internet presence for your company. Local market conditions, customer demographic information and relevant marketing data determine exactly who your potential clients are, what they are looking for and exactly where they are looking. This knowledge-based approach ensures that your website will be designed in order to reach out to your clients locally, as well as creating an impact Internet wide. IntraMedia utilizes our knowledge and experience as well as conducting local market research to create a targeted Internet presence campaign for your company. We create web design concepts and formulate your Internet marketing campaign using this approach so that your website is successful locally and across the Internet.
IntraMeida's Web Design Network:
The Internet is a big place; it can seem overwhelming to many, but don't let that discourage you. We can help you wherever you are in the U.S. Though we are a national web design and Internet marketing company that serves all parts of the United States, we have website design and Internet marketing solutions centers in the cities where we do a lot of Internet presence campaigns. Over a decade of experience and innovation is what allows us to create dynamic Internet presence solutions that appeal to your clients wherever they are. Our goal is to create the most successful Internet presence for your company, so that your business or organization can take advantage of one of the most effective tools for creating a successful business today; the Internet. IntraMedia has been helping our clients become and remain successful on the Internet since 1999, providing our clients with a constant increase in value and innovation.