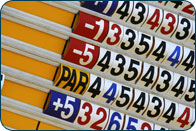 Highly visible search engine placement in the search engines is a great way to drive a lot of traffic to your website. There are various search engine marketing strategies that can accomplish high search engine placement and visibility. Whether it's through the utilization of search engine marketing strategies like paid inclusion, pay per click management (PPCM), or even search engine optimization (SEO), the objective is the same; the placement of search engine listings in strategic places where potential customers will encounter them. Search engine marketing is the most effective technique used today by Internet marketing professionals. Search engine placement is one of the most important aspects of search engine marketing, connecting people who are looking for a particular product, service or information in the search engine to your website is no simple task. There are a myriad of technologies, research, testing, as well as proprietary methodologies involved in successfully executing a search engine marketing strategy.
There are many different types of search engine placement strategies. Knowing what strategies to utilize and how to implement them together as one integrated solution is the key to success in the search engines. Each search engine placement strategy has a beneficial use and when utilized in conjunction with other strategies, forms a successful search engine placement campaign. Some of the more widely used search engine marketing techniques, such as paid inclusion, pay per click adverting, and search engine optimization, work very differently but are all viable strategies for placing your website listing in the search engines. For instance, paid inclusion is a search engine placement service that is offered by many popular search engines where a fee is paid to the search engine in order to have listings placed in their search engine. Fees are usually yearly, and require a fee for each page in their index. Whereas the pay per click (PPC) model allows the placement of search engine listings that are based on a pay per use and pay per performance system, allowing search engine marketing professionals the flexibility of only bidding on relevant keyword listings as well as allowing them to influence the position of their search engine placement based on bidding for a particular keyword term. Additionally, search engine optimization (SEO) is a more natural, or organic, approach to search engine placement. Search engine optimization is the analysis and organization of information in an ethical and accurately represented manner in order to place your websites search engine listings in visible positions in the search engine result pages (SERPs.) Search engine optimization utilizes a mixture of research, compilation and analysis of data and indexing / programming technologies to achieve desirable placement in the search engines.
Only an experienced and knowledgeable search engine marketing company can formulate an effective strategy that will ensure high visibility in the search engines. IntraMedia has been successfully implementing search engine marketing campaigns since 1999. Properly executed search engine placement is a highly effective search engine marketing strategy that along with a viable internet marketing campaign can drive high volumes of Internet users to your website and other web properties.
IntraMedia offers the complete Internet presence solution, by integrating compelling web design with progressive Internet marketing. For more information on our search engine marketing services, including search engine optimization (SEO) and pay per click management (PPCM,) select from the links below.