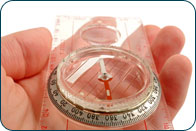 Just because you can do something, doesn't mean you should. Almost everyone that has ever logged onto the Internet has experienced the intrusive nature of pop-up advertising windows, which unexpectedly interrupts what you are doing, to try to sell you something you didn't want in the first place. It is true that many companies have made a lot of money off of pop-up ad campaigns, but it still doesn't change the fact that the majority of people don't agree with their use. Almost everyone today has some sort of pop-up blocking software on their computer. Yet if you turn it off for a few days you will see that many companies are still utilizing these internet marketing strategies. An unwanted pop-up window should not be confused with the functional use of windows on websites, such as windows opening to enlarge a photo, or as part of an online application that you initiated and are voluntarily participating in.
Ethical marketing strategies on the Internet as well as in the search engines have been a very popular issue among Internet users across the globe. Another questionable Internet marketing strategy, E-mail marketing, better known as "Spam", has been a huge problem in recent years. Misalignment of principles or lack of an ethical internet marketing philosophy is what spawns the use of such unethical marketing strategies by some Internet marketing companies. In case of E-mail marketing it is important understand that it's the overuse or abuse of an Internet technology that creates the "Spam" in your inbox. Inclusive or "authorized" E-mail marketing is where the customer requests to be put on an e-mail list in order to receive information about particular products, services, information or newsletters from a particular business or organization's website.
Utilizing principles in business situations, as well as in the implementation of marketing strategies has always been the practice of our Internet marketing and search engine marketing professionals at IntraMedia since 1999.
IntraMedia offers the complete Internet presence solution, by integrating compelling web design with progressive Internet marketing. For more information on Internet marketing and search engine marketing services, select from the links below.