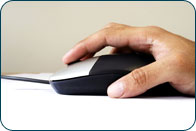 If you have used a search engine before, it's highly likely that you have encountered pay per click advertising components, whether you know it or not. Pay per click, or PPC, advertising campaigns require a certain amount of management and maintenance. The level of management required for a particular pay per click program is dictated by the search engine marketing objectives, the popularity of the keyword terms being targeted, and the scope of the purposed internet marketing campaign.
Specialized search engine marketing services like pay per click management (PPCM) requires experienced and knowledgeable internet marketing professionals to successfully manage the various marketing elements as well as the technological aspects of pay per click management campaigns. Successful pay per click campaigns require management of tasks such as keyword research and selection, development of keyword bidding strategies, pay per click keyword bidding management and pay per click ad maintenance. These are just a few of the factors that can influence the performance of pay per click ads. Successful management of pay per click campaigns increases results in terms of traffic to your website as well as makes your pay per click advertising budget go further.
Certain aspects of professional pay per click management can actually save you capital by maximizing bid management with pay per click scheduling. Pay per click campaign scheduling enables pay per click management professionals to determine exactly when certain ads appear, when the PPC ads expire, and set budget limitations on specific campaigns. Knowing when to bid on certain keyword terms can improve the effectiveness of your pay per click campaign as well as save money.
IntraMedia offers the complete Internet presence solution, by integrating compelling web design with progressive Internet marketing. For more information on our search engine marketing services, including search engine optimization (SEO) and pay per click management (PPCM,) select from the links below.