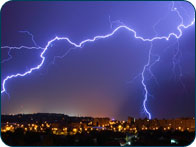 Whether your website is an informational resource designed to help internet users learn more about a particular topic, or if your website is for your small business/corporation that sells products or services, the objective is the same; get users to find and use your website. A successful Internet marketing campaign can provide a high volume of Internet users to your website.
IntraMedia has been developing innovations in Internet marketing since 1999. To us, a website is only useful if internet users find it. A website itself does not generate traffic when simply designed, developed and launched without any regard to Internet marketing. Only with a professionally executed Internet marketing campaign can website owners expect a viable amount of Internet traffic going to their website.
Internet Marketing Innovation - Over A Decade of Success:
For over a decade IntraMedia has been providing its clients with successful and innovative Internet marketing solutions. Just like web design, Internet marketing requires a dynamic approach when it comes to being successful in the competitive world of the Internet market place. Since the beginning we have been pioneers in the highly specialized world of search engine marketing (SEM). Search engine marketing is one of the most effective ways of marketing your business today. We are experts in pay per click management (PPCM) and search engine optimization (SEO), the primary strategies used in search engine marketing. Internet marketing requires constant innovations in technologies as well as developing competitive strategies to maintain and increase results.
IntraMedia provides the complete Internet presence solution for your company, by integrating compelling web design with progressive Internet marketing.