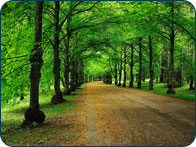 IntraMedia's primary mission is to help our clients become and remain successful on the Internet. This dedication to our clients has made our company successful for over a decade now. We constantly develop new ways of increasing the value, effectiveness and efficiency of our web design and Internet marketing solutions. Our constant innovation in web design and Internet marketing keeps us, and our clients, at the cutting edge of Internet technology, ensuring their success for years to come.
IntraMedia was founded out of the desire to create compelling Internet presence solutions that also create high volumes of Internet traffic. By combing compelling web design with progressive Internet marketing our clients have a great website that is visually appealing, easy to use and also has a steady stream of qualified Internet users who are looking for the products, services or information your website provides.
A Decade of Success:
Over the years we have worked with hundreds of businesses and organizations of all types, helping each one succeed on the Internet. Each company has its own unique objectives and goals. IntraMedia's comprehensive web design & Internet marketing solutions are specifically designed to cater to the needs of that particular website and its objectives. This custom tailored approach is what has ensured our client's, and our, success over the years.
IntraMedia web design and Internet marketing solutions custom designed for success in your market:
Accounting/Bookkeeping
Agriculture
Chiropractic/Massage Therapy Website Design
Commercial/Residential Security
Destinations
Entertainment
Financial/Investing Website Design
Green Industries
Government Institutions
Higher Education
Home/Office Electronics Website Design
Hotel/Lodging
Insurance Website Design
Industrial Supply Website Design
Local/State Institutions
Manufacturing/Representatives
Museum/Creative Arts Website Design
Non-Profit
Photography
Public Relations
Resort/Golf/Spa
Retail
Vacation Rental Website Design
Your privacy is ensured at IntraMedia:
At IntraMedia we automatically assume that any information we gather during the process of doing business is solely for IntraMedia's internal use only. Information is our business, and we take its security very seriously.
Ready For Internet Success?
If your company is ready to get started on the road to Internet success, give us a call or send us an inquiry via our contact IntraMedia e-mail form. We'll have an Internet professional review your project and see how we can help your company become successful on the Internet. Our account executive will supply you with some examples from current / on-going projects and discuss your specific objectives and goals.
IntraMedia synergistically integrates compelling web design with progressive Internet marketing, providing one comprehensive solution for all your company's online needs.