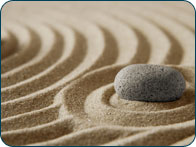 Our philosophy is based around the idea that if our clients are successful, then we will be too. It's true; we base every aspect of our company around the single goal of making our clients succeed on the Internet.
Constant Innovation In Everything We Do:
On a daily basis we constantly improve our internal processes, technologies and methods to increase the value of the web design and Internet marketing solutions we provide our clients. Continually offering better, more efficient and effective services, ensures our clients are always receiving an increased level of value.
Anything worth having is worth working hard for:
Being successful online takes experience, knowledge, dedication and good, old-fashioned hard work. There is no such thing as an easy way to becoming successful. Any short-cut approaches that promises huge results in low amounts of time, energy or resources is likely to yield very, very short term results. Only a professionally executed website design and Internet marketing solution can realize your company's potential online.
IntraMedia synergistically integrates compelling web design with progressive Internet marketing, providing one comprehensive solution for all your company's online needs.