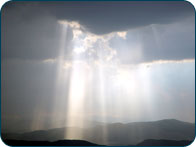 In 1999 when IntraMedia was founded, the majority of Internet users were on dial-up connections and running Windows 95'/98'. The limited bandwidth of Internet user's connection, coupled with the fact that most desktop computers had limited processing and memory capacity, made having a website that downloaded quickly the top priority. So a sacrifice had to be made; design elements were seen as "weight" on the download scale, so were not considered, or they were implemented in a visually unappealing way. On top of that, website promotion and Internet marketing was a legend some website designers whispered about. This daunting scenario is what convinced the founders at IntraMedia to create a web design company that could solve this Internet quagmire. For our first client in 1999 we delivered an Internet presence that was easy to use, visually compelling to its users, generated high volumes of qualified Internet traffic, and of course downloaded very quickly.
A lot has changed since then in terms of computer and Internet technology development, and also the number of users that have high speed Internet connections. Today, IntraMedia continues the tradition of pushing the boundaries of what is possible on the Internet. By developing websites utilizing our proprietary Relative Adaptive Display Design™, integrated with progressive Internet marketing and search engine marketing strategies, we create a website that looks great, is easy to use and drives high volumes of qualified Internet users to your website.
Now at the beginning of Web 2.0 a realization has occurred; the Internet's true viability as an effective communication tool between companies and their clients and customers has been realized. Any business or organization can transform their website into a 24-7 sales, marketing and customer services agent with a successful Internet presence campaign IntraMedia's mission today is to do just that; help companies of all types embark on their own Internet venture and make it successful for years to come. At IntraMedia our client's success online is our primary objective.
Who We Are:
IntraMedia is a unique web design company, in many distinct ways. We have brought together some of the most talented Internet professionals available to create one trusted brand for all of your website design and Internet marketing needs. We have offered web design and Internet marketing solutions throughout the United States for over ten years now. Our national headquarters is located in the home of the Silicon Valley, the San Francisco bay area. Though we are a national web design and Internet marketing company that serves all parts of the United States, we have website design and Internet marketing solution centers in the cities where we do a lot of Internet presence campaigns. Our national network of web design and Internet marketing professionals is what allows us to create dynamic Internet presence solutions that appeal to your clients wherever they are.
IntraMedia synergistically integrates compelling web design with progressive Internet marketing, providing one comprehensive solution for all your company's online needs.