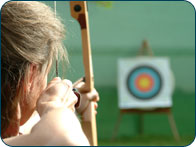 Since the beginning of Internet search engines, companies of all types have sought high rankings for their website and web pages in the search engine result pages, commonly referred to as SERPs by search engine marketing professionals. The coveted top positions of website rankings have given birth to search engine marketing, a staple for any successful Internet marketing campaign. Search engine marketing consists of a variety of different technologies, strategies, and proprietary methodologies that are utilized to rank high in the search engines. Pay per click management and search engine optimization are some of the most widely used and effective search engine marketing strategies implemented today. Your company's presence in the search engines is vital to the success of any website. The key to implementing an Internet marketing campaign, whether it involves securing a high position in the search engine rankings, or high placed pay per click ads, is being where search engine users will see you.
Search engine marketing strategies, such as pay per click advertising, allows more control of how your ads appear in the search engines. Pay per click ad rankings are based on the highest bid for specific keyword terms, so whoever bids the most enjoys the advantage of appearing at the top of the sponsored ads, which are many times the first few rankings on the search engine result pages (SERPs).
Other search engine marketing methods that are utilized to achieve high rankings in the search engines, like search engine optimization (SEO), is a highly specialized strategy that only the most experienced, knowledgeable, and talented search engine marketing professionals can successfully execute. Search engine optimization is a highly effective mechanism for achieving desirable search engine ranks for your website and web pages in the search engine result pages or SERPs. Unlike pay per click advertising, search engine optimization has no controls that guarantee certain results or rankings in the search engine. Rather, search engine optimization is implemented based on research, data compilation, and analysis of marketing demographic information. Search engine rankings are based on 100s of internal and external elements that all need to be organized in a particular way in order to yield favorable rankings in the search engines as well as ensure that your website and web pages will be organized correctly in their search engine index.
Whether to use one search engine marketing strategy over another, or to integrate them together, can only be determined by an experienced and professional search engine marketing company. Each Internet marketing campaign presents a unique challenge and objectives, which requires a customized search engine marketing strategy to ensure successful search engine rankings. IntraMedia has been providing expert Internet marketing and search engine marketing solutions since 1999.
For more information on Internet marketing, search engine marketing (SEM), search engine optimization (SEO,) pay per click management (PPCM,) please visit our Internet Marketing section or select a specific area below.