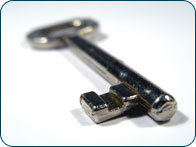 Search engine optimization, commonly referred to as SEO, is a specialized search engine marketing technique that involves the research, analysis and organization of Internet based information in order to render advantageously visible positions in the search engine result pages (SERPs.) Search engine result pages are generated when search engine users perform a search query using keyword terms, which are a specific set of words used to represent a summarization of what a particular search engine user is looking for.
Search Engine Optimization Companies:
Search engine optimization utilizes an array of different strategies, technologies and proprietary methodologies in order to successfully render visible positions in the search engines result pages. Though there are many accepted and widely used techniques, each search engine optimization company offers a slightly different solution. Successful search engine optimization requires search engine marketing professionals to stay ahead of the curve, in terms of constantly researching and monitoring new developments, features and technologies offered by the search engines so that website owners can benefit from the latest innovations and developments in the way people find information.
Ethical Search Engine Optimization:
Search engine optimization requires the acknowledgement of professional responsibility on the part of the search engine optimization company. Misuse or abuse of certain search engine optimization techniques, methods or technologies occur, which may yield a certain amount of short term success, but result in unfavorable outcomes in the long term. Misalignment of principles or unethical search engine practices sometime result in a website being warned, suspended or even permanently banned from that search engine's index. That's why it's important to carefully select a search engine marketing company that implements and utilizes ethical search engine optimization practices that adhere to the guidelines of the search engines. When implemented properly, search engine optimization can be an extremely effective component of a successful search engine marketing campaign.
For more information on Internet marketing, search engine marketing (SEM), search engine optimization (SEO,) pay per click management (PPCM,) please visit our Internet Marketing section or select a specific area below.