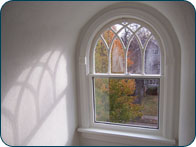 What is a website browser and how does it affect your website? Basically, a website browser is the application that clients will use to view your website. There are many different browsers available and even though they are all designed to perform the same basic task, there are sometimes great differences in how they interpret specific web pages.
For example, Microsoft's Internet Explorer will execute certain elements of code which are not recognized by other browsers such as Safari and Netscape. Also, Mozilla's Firefox browser allows users to have much more control over the configuration and block aspects of some websites.
Most people use the browser that was installed with their computer's operating system or suggested by their Internet service provider. Sometimes users will install a different browser due to either aesthetic or technical preferences. There are even web browsers that compensate for accessibility issues such as blindness. These browsers will omit image data and read the text aloud for the user.
Some websites will claim to be "optimized" for a specific web browser or even resolution. What this usually means is that the website was only tested with one specific web browser and no thought was given to how it would appear on a different browser.
A quality website is one that gives consideration to the fact that the end-user will be using a web browser that is different because of their needs or situation. The quality of the website itself is reflected when it maintains the same appearance across multiple web browsers, even at differing monitor resolutions.
IntraMedia creates websites that are tested on all major web browsers and comply with all accessibly standards on the web. Over the past decade, we have always kept up-to-date with the continual changes in technology and standards that have made the web such a dynamic medium.
For more information about other web design topics or website design services, please visit the web design area or select from the list below.